You may or may not remember trivia guru
Ken Jennings
who won a bazillion dollars on Jeopardy! a while back. I'm a big fan and read
his blog
regularly. I'm guessing you don't.
Anyhow, what I wanted to share was his project for painting his young daughter's room. He decided to paint an alphabet border around her room with each letter representing a different character from children's literature. It's taken him more than a year to complete and he posted the letters in groups as he finished them, so here, below, are the photos from his site compiled in one place. Enjoy.
Oh, yes, bonus points if you can name them all.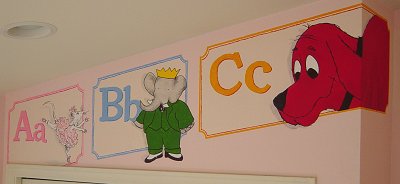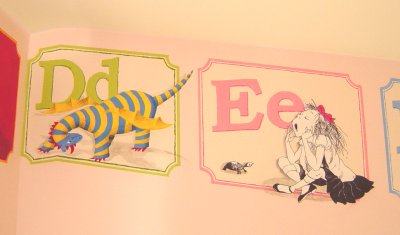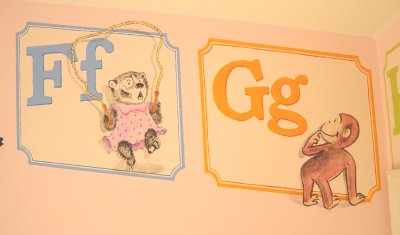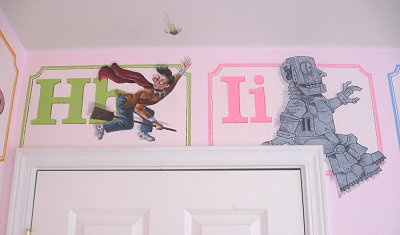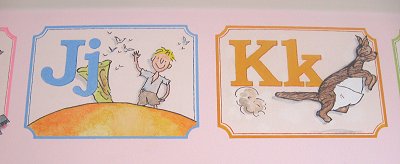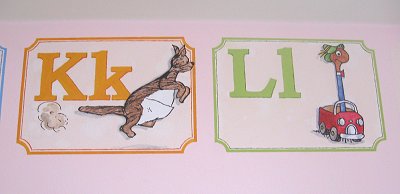 (The next four are out of order because of the way he grouped them, but they are correct on the wall.)